Introduction - RLS - NESP - IMOS - NMSC
Parks Australia manages 58 of the 60 Australian Marine Parks but we are not a marine research agency. Instead we work in close partnership with research agencies and institutions to encourage, contribute to, or commission science to address park management needs. Working in partnerships and encouraging collaboration is central to delivering our marine science program.
Conducting research in remote, offshore, or deep ocean environments is generally expensive and challenging. We rely on the expertise and innovation of the science community to work in these challenging settings and to provide accessible scientific knowledge and communication products.
This includes science delivered under the hubs of the National Environmental Science Program (NESP). Valuable scientific information may also be obtained opportunistically by vessels passing through our parks, such as the Marine National Facility or other research vessels.
Australian Marine Parks are managed for their natural, cultural and socio-economic values. We recognise that there are strong Aboriginal and Torres Strait Islander connections to sea country yet in many areas we have a poor understanding of the cultural values and sea country management needs. Science partnerships involving respectful engagement with Aboriginal and Torres Strait Islander communities are a high priority for Parks Australia.
Our priorities in the coming years include researching human use patterns and the socio-economic values and benefits of Australian Marine Parks. This will need strong collaborations across the natural and social sciences.
We will also use citizen science where community participants help to improve our scientific knowledge of marine parks. Citizen science also provides participants with an opportunity for 'hands-on' enriching experiences while increasing their understanding of the values of our marine parks.
Australian Marine Parks provide excellent opportunities for the science community to contribute to conservation and sustainable use outcomes. We welcome continuing contributions and partnerships with scientists, stakeholders and community members.
---

Linking Volunteer Divers, Scientists and Managers in Marine Research and Conservation
The Reef Life Survey Foundation is one of Parks Australia's valued research providers. Reef Life Survey volunteers have been conducting surveys in Australian Marine Parks since 2009. Over 3152 transects have been surveyed at 1666 sites (see map) in and surrounding Australian Marine Parks. For some locations, these are the only ecological surveys that have ever been done.
The products and outputs from Reef Life Survey, including the establishment of national shallow reef baselines within our marine parks, help inform marine park managers and stakeholders about marine life and if there are changes occurring over time.
Reef Life Survey is a unique collaboration of professional scientists working alongside citizen volunteers. Its mission is to provide high quality, unbiased and publicly available information that is used to better inform management, policy and build public knowledge on the status of reefs.
Reef Life Survey divers use a standard method to survey habitats, invertebrates, cryptic fish and mobile fish. Using a consistent methodology ensures data are comparable on regional, national and international scales and that Parks Australia can use the information to inform management decisions.
The data generated from these surveys provide us with information on the condition of shallow reefs (as baselines) and where these surveys are repeated we have information on any changes in condition over time (trends). These results can be found in reports prepared for each network of Australian marine parks.
Reef Life Survey provide a great example of scientifically robust citizen science occurring across many of the shallow reefs within Australian Marine Parks. They are the only citizen science organisation routinely operating within our parks providing repeated and consistent monitoring information for park managers. Reef Life Survey data and findings also contribute to national state of the environment reporting.
For more information see the Reef Life Survey website: https://reeflifesurvey.com/
---
National Marine Science Program (NESP)
Parks Australia has a strong partnership with the National Environmental Science Program (NESP), a commitment by the Australian Government to environment and climate research.
Much of the NESP's research in the Australian Marine Parks is undertaken by the NESP Marine Biodiversity Hub, a national-scale marine research collaboration administered by the Institute for Marine and Antarctic Studies. The research partners in this hub are: the Australian Institute of Marine Science, Charles Darwin University, CSIRO, Geoscience Australia, Museum Victoria, New South Wales Department of Primary Industries, New South Wales Office of Environment and Heritage, University of Western Australia, Integrated Marine Observing System and the Institute for Marine and Antarctic Studies, University of Tasmania.
As per the NESP Marine Biodiversity Hub Strategic Plan 2017-2021, the hub, along with other research institutions that partner with Parks Australia, are contributing towards key outcomes for Australian Marine Parks, including:
an agreed approach for monitoring and reporting to support implementation and review of Australian Marine Park network management plans, including a list of survey and pressure priorities that will have been in use for at least two years and reviewed in the final year
scientifically derived social and economic research and data, including Indigenous perspectives, will be used to inform decision making for managing Australian Marine Parks networks.
Key planned projects relevant to marine parks include collating and visualising existing data, assessing the pressures in marine park, developing national standards for marine biodiversity surveys and implementing these approaches as part of a national project to establish scientific baselines and monitoring.
New baseline data for many previously unsampled regions of the marine parks is being provided to systematically fill gaps in our knowledge, and assist Parks Australia in managing these parks.
---

The Integrated Marine Observing System is a national collaborative research infrastructure funded by the Australian Government. It measures essential ocean variables to enable science and research for the benefit of Australia's vast and valuable marine estate and operates the Australian Ocean Data Network.
Australian Ocean Data Network
The Australian Ocean Data Network (AODN) provides an inter-operable online network of marine and climate data resources. The marine data collections published in the AODN Portal are wide-ranging, and all data collections are open and freely available to the public. Parks Australia recognises the importance of discoverability and access to scientific research data, and values the service that the network provides.
The AODN contains data and metadata from the Integrated Marine Observing System, and also from many other organisations and individual members of the Australian, New Zealand and Pacific marine research community.
The AODN marine data collections follow international standards and agreements for data/metadata formatting, discovery and sharing. Data covers a wide range of parameters in different ocean environments collected from ocean-going ships, autonomous vehicles, moorings and other platforms.
The scope of observations geographically span from ocean to coast, and across physical, biogeochemical, biological disciplines. This provides a challenge to deliver an intuitive easy-to-use robust information infrastructure enabling users to efficiently obtain the data they need.
The objectives of the Australian Ocean Data Network are:
to populate the AODN with publicly funded data and to make this accessible to a wide community
to encourage and develop the culture of data sharing across the marine science community of Australia.
Increasingly universities and state government agencies are contributing data to the AODN, including significant research programs like NESP and the Great Australian Bight research program.
The AODN portal
The AODN Portal is the public face of the Australian Ocean Data Network, providing a single access point for Integrated Marine Observing System data and metadata, as well as marine data published by other contributors.
The portal incorporates a catalogue of metadata; a search interface using controlled vocabulary terms; and a map interface that can be used to interact with AODN datasets and offers data download in a number of formats.
In-depth information is available for the AODN portal infrastructure and data management. For more information regarding the AODN and data sharing, see http://imos.org.au/facilities/aodn/.
---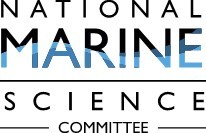 The National Marine Science Committee is an advisory body focused on promoting the nexus between high quality marine science and growth of Australia's blue economy. The committee helps coordinate information sharing between research institutions, universities, Australian Government departments, state/territory governments and the broader Australian marine science community. It is a means by which this interdisciplinary, geographically dispersed community comes together to provide scientifically-robust, user-relevant advice on marine issues of national significance to Australia.
The Committee's National Marine Science Plan 2015–2025 includes a recommendation to establish and support a National Marine Baselines and Long-term Monitoring Program to develop a comprehensive assessment of Australian Marine Parks, and to help manage Commonwealth and state marine parks.
Parks Australia works closely with the National Marine Science Committee to implement this and other recommendations of the plan.